OTM Intl Starts 40-Day Pentecost Walk Towards Easter; Prays for Revival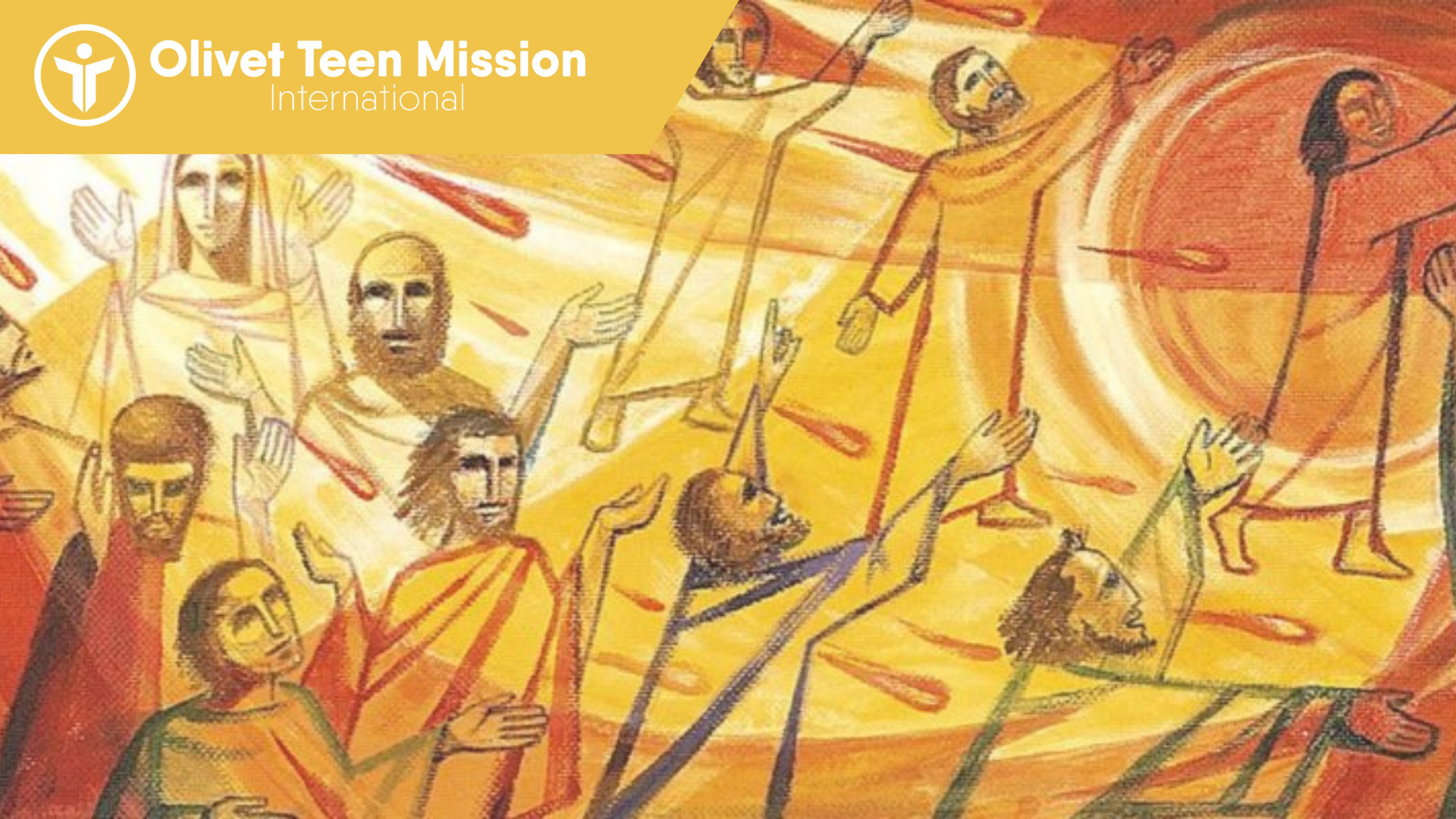 On April 14th, Olivet Teen Mission (OTM) International initiated, by the grace of the Lord, the 40-day walk towards Pentecost. Eagerly anticipating a deep revival and transformative season through the Holy Spirit, OTM HQ has encouraged teens and leaders globally to participate in walking the powerful journey with united and hopeful hearts. 
The standard has been set up as being 15 minutes of prayer for each participant, and individual/ministry prayer topics have been announced. Truly, there is power in prayer, and OTM hopes that as prayers are united and strong in the Spirit, each request pointed Heavenward will be perfectly fulfilled through faith and continual asking, seeking, and knocking. With the focus to allow each teens to experience the resurrection power of the Spirit, OTM prays that both teens and leaders will sincerely find spiritual strength in prayer and testify to the incredible intercession of the Holy Spirit.
Below are the prayer topics: 
– To understand the meaning of the resurrection of Jesus Christ
– To experience the power of the Holy Spirit
– To unite with leaders well and to grow strongly and boldly in faith
 –  To find the dream that God has for you and to ignite in you the passion for said dream 

One teen participant shared, "Though I did not feel like joining the 40-day walk at first, I think through realizing the importance of prayer and the importance of inviting the Holy Spirit changed my heart and attitude. Though it might be a struggle to overcome my flesh and surrender to the Spirit, I want to seek God's hand and will in everything I do during this period, and pray that the Spirit help me in all things. I want to really grow well during this time, and pray for my heart and struggles to be overcome by the Spirit's holy and resurrecting power."  
Through this 40-day period, may God anoint all the teens and participants with the power of His Holy Spirit; sending the abundance of His power and strength may He guide them towards the brightest resurrection and revival of their hearts and lives. Sending the Comforter, Healer, and Advocate, may God open many hearts powerful and transform the teens for the glory of His Kingdom.